Restorative Dentistry
in West Knoxville
Dental Restorations and Oral Surgery
Tooth decay is one of the most common health problems in America. Thankfully, dental issues are highly treatable. Call Dr. Williams at Turkey Creek Dental for aesthetically crafted restorations and minimally invasive oral surgery procedures. We recommend nonsurgical interventions as much as possible, and we will discuss all options and potential risks with you at your initial checkup so you can make an informed decision. From filling a cavity to a full mouth restoration, our team's combined decades of dental experience will give you back your smile. You're in the right place at Turkey Creek.
Restorative Dentistry Treatments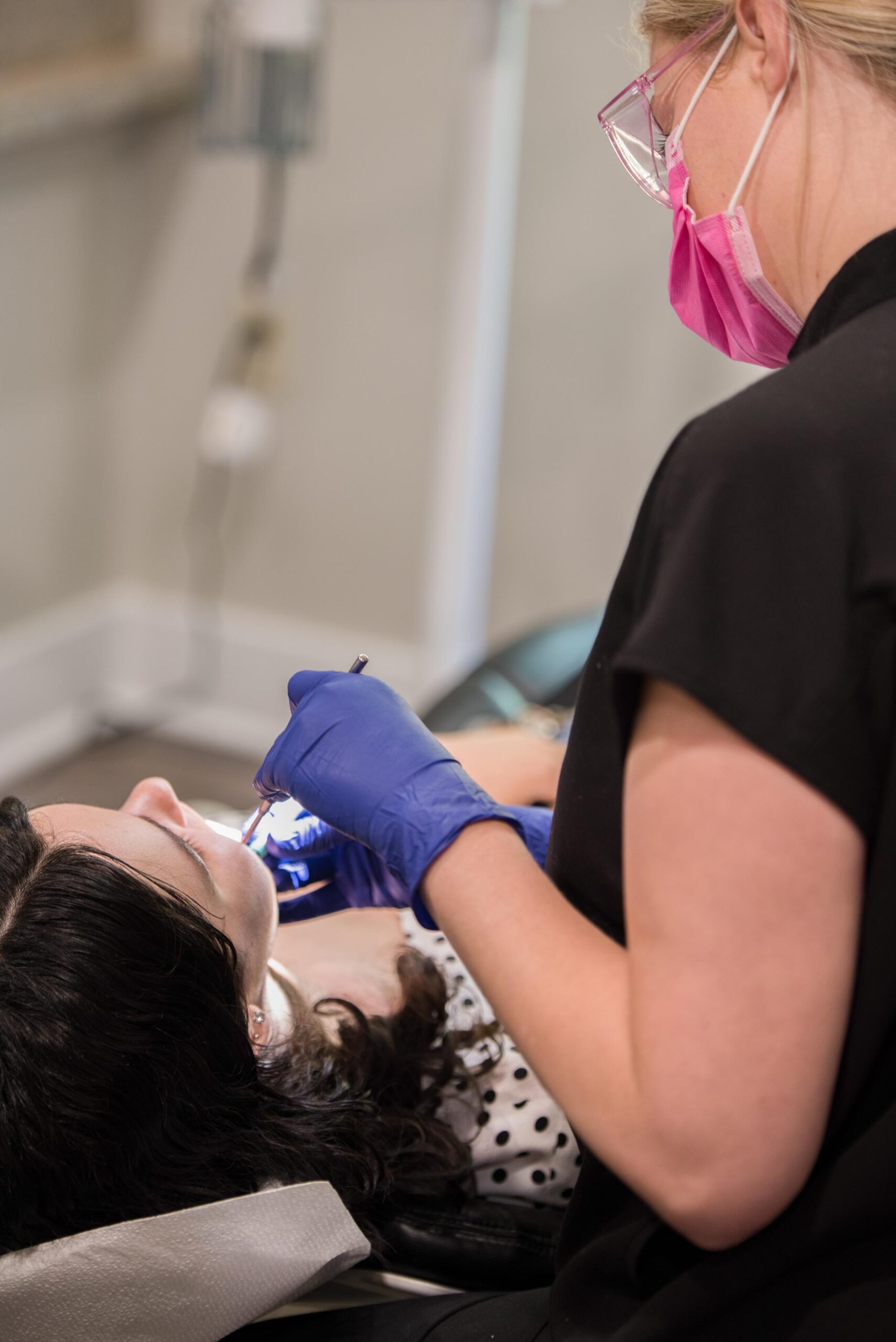 Implants replace missing teeth that were lost to injury or disease. Without all your teeth, chewing and eating can destabilize your bite and cause you discomfort. When teeth are missing, your jaw can shift, resulting in further health complications.
An implant is a new tooth made of materials that looks just like your natural tooth. Your implant is composed of two parts that mimic a tooth's root and crown. The implant's "root" is a titanium rod placed into the jaw bone to act as a root. Once the rod is in place, a porcelain crown is attached to replace the top part of your tooth.
Implants may also be used to anchor dentures, especially lower dentures that tend to shift when you talk or chew. Plus, for patients with removable partial dentures, implants can replace missing teeth so that you have a more natural-looking smile.
Although usually dentistry is about keeping your teeth in, there are times when we may need to pull a tooth out.
Dentists frequently recommend removing wisdom teeth to prevent crowding or tissue damage. Sometimes a decayed tooth is so badly damaged that it puts the surrounding teeth at risk of serious infection, so the dentist may recommend removing your tooth to keep your other teeth healthy.
While extractions themselves don't require a long appointment, we may recommend some follow-up procedures to avoid lingering complications. Schedule a consultation to learn more.
A bridge may be used to replace missing teeth, help maintain the shape of your face, and alleviate stress in your bite.
A bridge replaces missing teeth with artificial teeth, looks great, and literally bridges the gap where one or more teeth may have been. Your bridge can be made from gold, alloys, porcelain, or a combination of these materials and is bonded onto surrounding teeth for support.
Dental bridges do not require surgical attachment — they use dental cement. It's therefore important for the surrounding teeth, gums, and jaw to be otherwise healthy and strong. Dr. Williams can help you determine whether a bridge or implant is the best solution for you.
Crowns are a cosmetic restoration used to improve your tooth's shape or to strengthen a tooth. At Turkey Creek, we most often use crowns for teeth that are broken, worn, or have portions destroyed by decay.
Crowns are "caps" cemented onto an existing tooth that fully cover the portion of your tooth above the gum line. In effect, the crown becomes your tooth's new outer surface. Crowns can be made of porcelain, metal, or both. Porcelain crowns are most often preferred because they mimic the translucency of natural teeth and are very strong.
Crowns are often preferable to silver amalgam fillings. Unlike fillings which apply metal directly into your mouth, a crown is fabricated away from your mouth. Your crown is created in a lab from your unique tooth impression which allows a dental laboratory technician to examine all aspects of your bite and jaw movements. Your crown is then sculpted just for you so that your bite and jaw movements function normally once the crown is placed.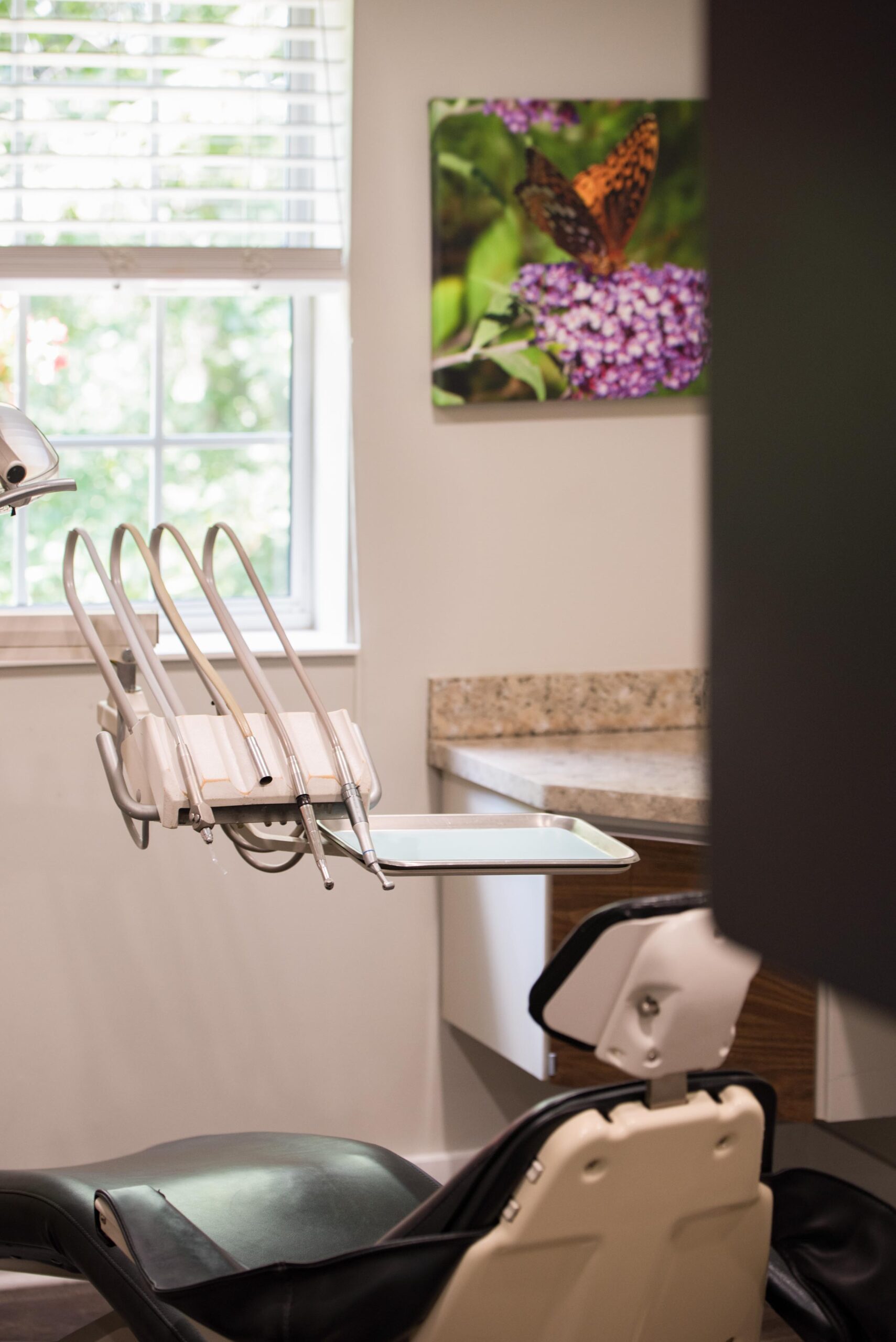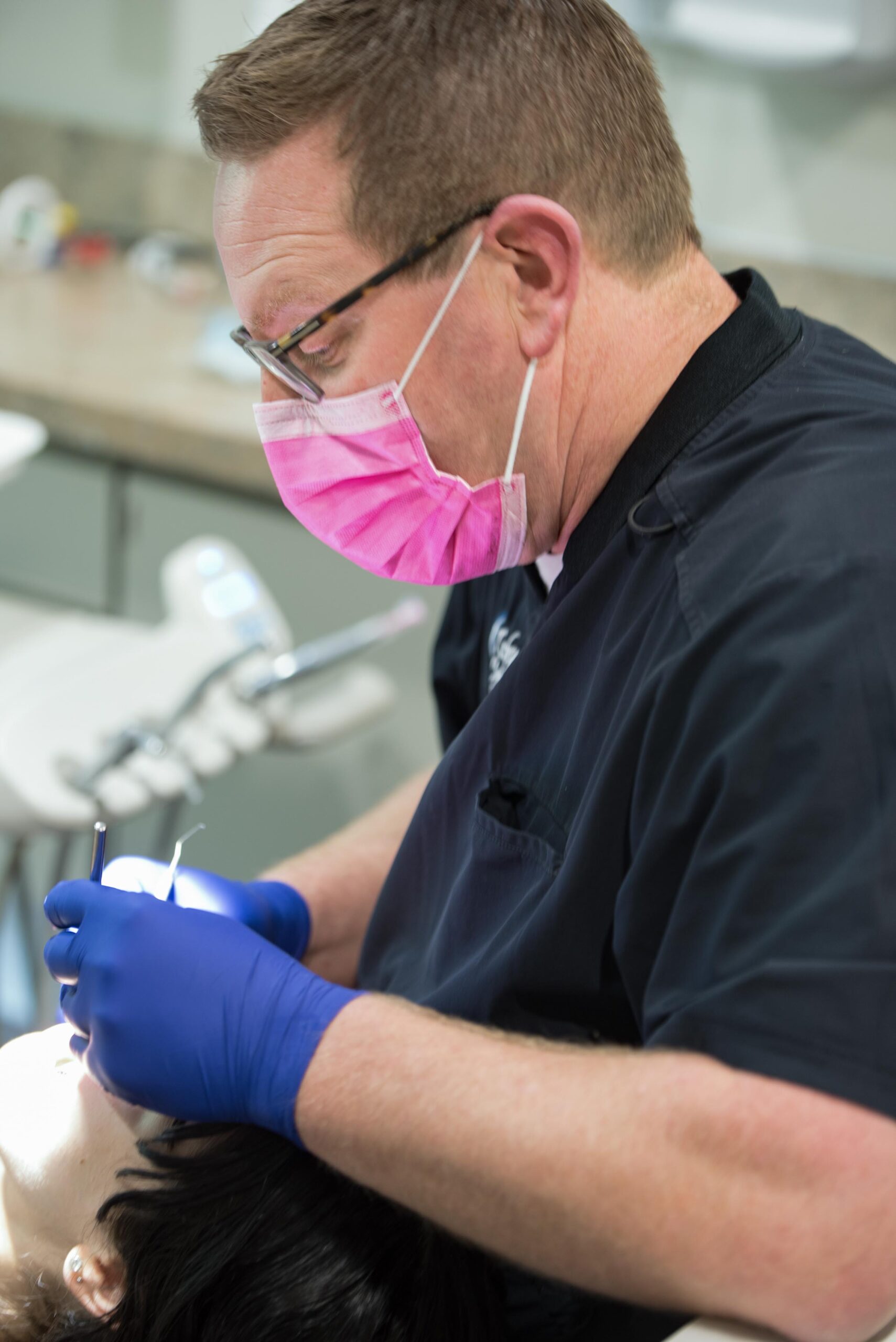 This is a total makeover for your mouth! Some dentists call this "full mouth reconstruction" or "full mouth rehabilitation." If you've lost all or most of your teeth, Dr. Williams will develop a comprehensive plan to restore a beautiful, natural-looking smile.
Full-mouth restorations happen over several appointments and blend restorative, cosmetic, and therapeutic procedures. At Turkey Creek Dental, patient health and comfort are always priorities. We use minimally invasive procedures wherever possible.
Too many missing teeth can lead to a weakened jaw, a higher risk of bodily infection, and nutritional deficiencies resulting from the inability to chew food. Call us today to discuss your options and make a personalized treatment plan.
Periodontal Disease Treatment
At your preventative dental checkup, we'll recommend X-rays to examine the structure of your teeth and look closely at deep pockets where the gum tissue has receded. We'll also use a dental probe to measure the pocket depth between your teeth and gum line.
Although gum recession is common, it's unwise to ignore it. Periodontal disease can exacerbate other health conditions, lead to infections, and — in severe cases — cause tooth loss. We'll consult with you to recommend the best treatment, ranging from a deep cleaning to a tissue graft that prevents the problem from worsening.
"As on earlier visits, I was impressed with the staff's level of care and professionalism. They made me feel welcome and at ease as soon as I walked in the door. The dentist always takes time to explain each procedure and the steps."
Rick S.
"Dr. Williams and Staff are professional, friendly, kind and always take the time to answer all of my questions. I have been very pleased with the quality and level of service that they have provided to me over the past few years. "
Sherri O.
"This dentist and his staff are superb. I have recently had several months of dental work and found them to be cooperative and helpful in so any ways. Dr. Williams will always consider options (when there are some) and discuss the cost/outcome ratio."
Dava S.
Restore Your Smile Today!